Carolines World | Dirtyglam 30 jun 2012 22:18 by Dirtyglam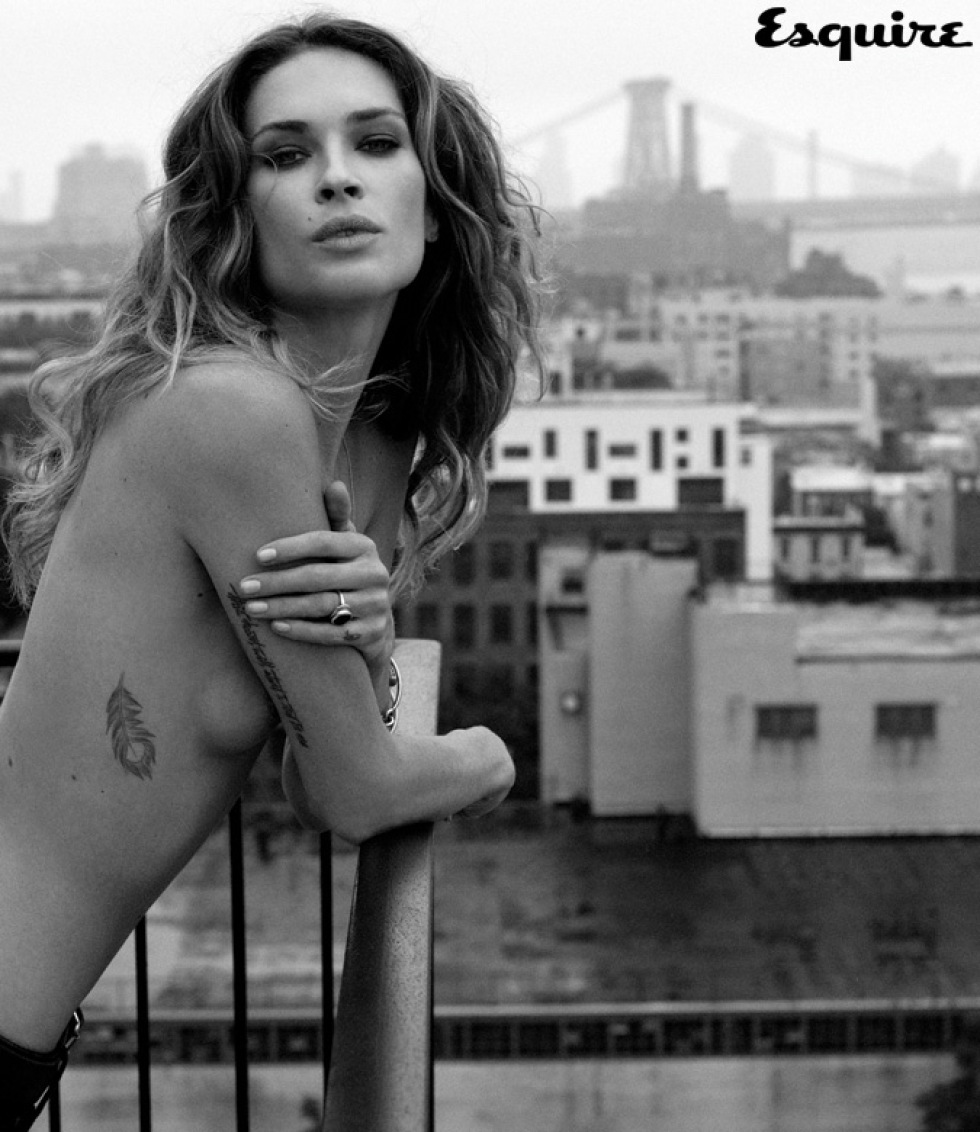 On Coffee...
"I'm a bit of a coffee snob, so I always make my own cup — on the stove. And then I feed the dog and take the dog for a walk and come back and tune into the world. E-mails."

On Company...
"It's really nice to be close to someone in the morning."

On Extended Company...
"But those drunken late nights? I mean, come on. I'm not in my twenties anymore. I'm not looking to have a quick thrill. I'm not someone that has one-night stands with people."

Onto the Next Morning...
"You've just got to wake up next to someone that you give a fk about."

On Waking Up Naked…
"I sleep really well when it's cold — the ridiculously feather-filled duvet. In the nude. If I have a shred of clothing on my body in bed, I feel completely constrained — like I'm going to be suffocated at any moment. And socks and sleeping? That's my worst nightmare. Might as well be Chinese water torture."

On Breakfast, As It Were...
"The more on your plate, the less you have to go back to the buffet. I like me a full plate. Then you divide and conquer. Dirty hands, man. Dirty hands."

On Morning...
"I love the mornings when I don't really have much to do and I can just wake up and open the curtains and hang out in the sunshine."

On Nighttime...
"But I feel sexiest when I've come home at night and I've washed that shit off my face and gotten in my clothes and come back to reality. In the morning, I look like a freakish Albert Einstein."

On Cigarettes...
"As awful as this is going to sound, I truly love cigarettes. Human beings have vices, but I always say to myself, I could be doing worse things. And I have no qualms with taking the smoking fee."

-Erin Wasson.






You may also like: