Carolines World | Dirtyglam 7 dec 2012 23:39 by Dirtyglam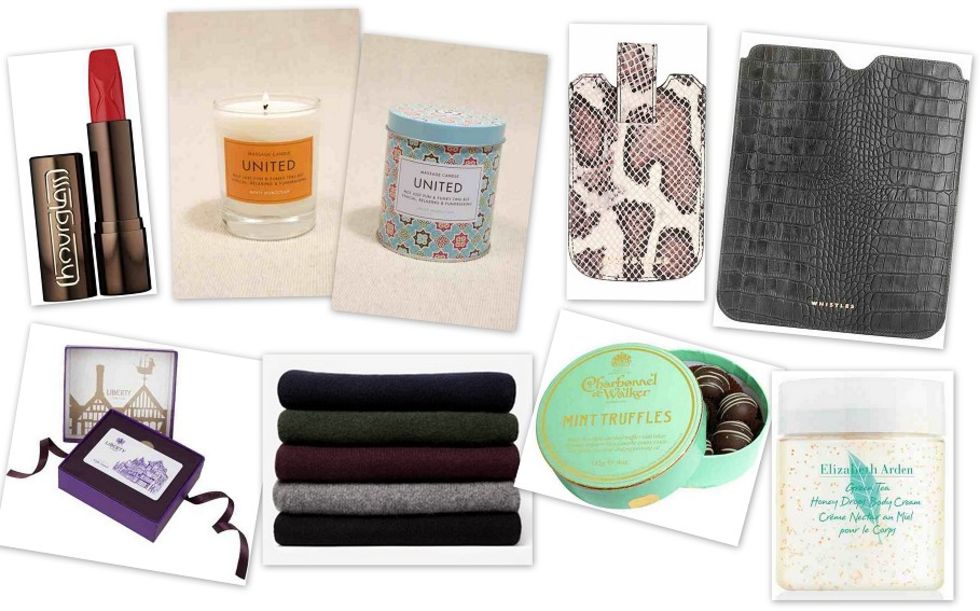 My mom is so much more than just a mother to me. She is my best friend and we always have such a great time together... That's why I think it's important to spoil her away, EVERY Christmas. And the best thing, it's not hard to find gifts for your mother. Here are few tips:

1. Easy as pie. Lipstick for your mom. This beautiful creamy, red colored lipstick from Liberty. £22

2. When I was younger I never understood the fun with getting scented candles... But nowadays I think that it's a brilliant gift to give away/to get. I mean who doesn't want their house to smell good? Our apartment smells like vanilla, and I love it. Scented Candles from Urban Outfitters. Price; £4-£20

3. My mom is so much ahead of me when it comes to electronics! She has the new Iphone 5 and the new super-thin Ipad... Jealous? Oh yes. So why not surprise her with some fancy "clothes" for her new "babies" if you know what I mean... Iphone holder: £30, Iphone case: £50 from Wistles.co.uk

4. Always a safe choice if you ask me (and can never go wrong) Buy a gift card to your mom's favorite store.
I promise she will enjoy it!

5. Soft Cashmere scarves from COS. £59.

6. Chocolate in pretty boxes... Do I even need to say more? If you think Christmas shopping is boring and just want to get it over with - then just buy a box with chocolate and maybe a nice nailpolish or something.
An under estimated gift if you ask me! This box with mint truffle from Liberty. Price; £11.95

7. There's always at least one gift under the Christmas tree for mom that contains Elisabeth Arden's Green Tea products. Maybe something your mother also would love? This Green Tea Honey Drops Body Cream is yours for £19.50.


You may also like: