Carolines World | Style with Isabelle 29 sep 2010 20:10 by Style with Isabelle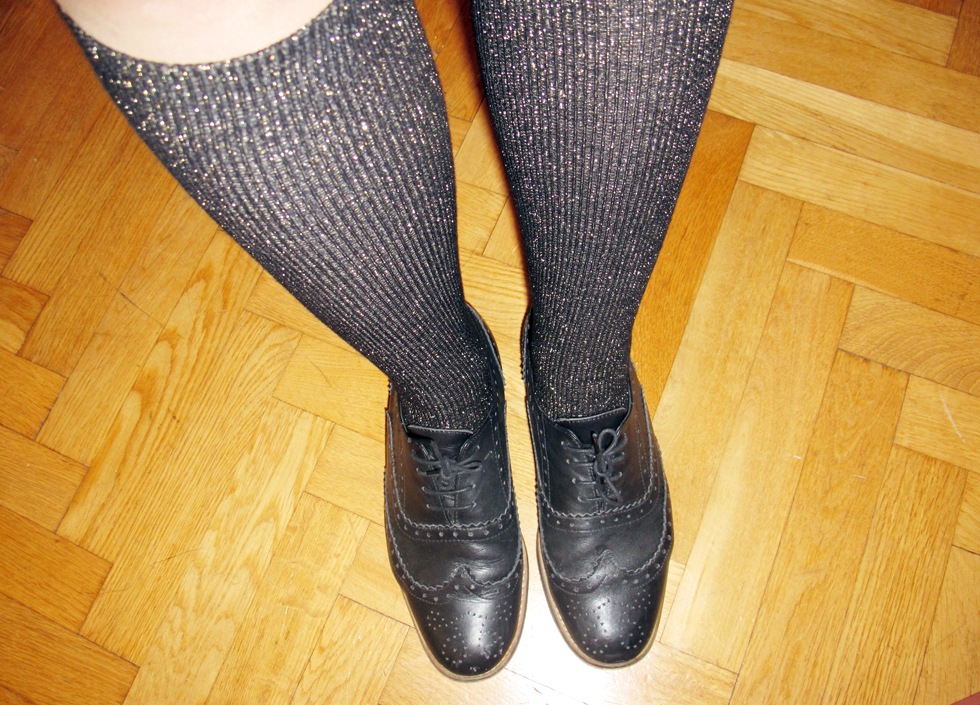 I loved my sparkley top so much yesterday that i did a double sparkle take today! Knee high sparkle socks from Topshop with brogues from Asos.

P.S. My legs really aren't as pale as they look. I assure you. Either way that two-month-vacation-tan will really come to use!
You may also like: