Carolines World | Johanna Falkenby 16 sep 2012 13:58 by Johanna Falkenby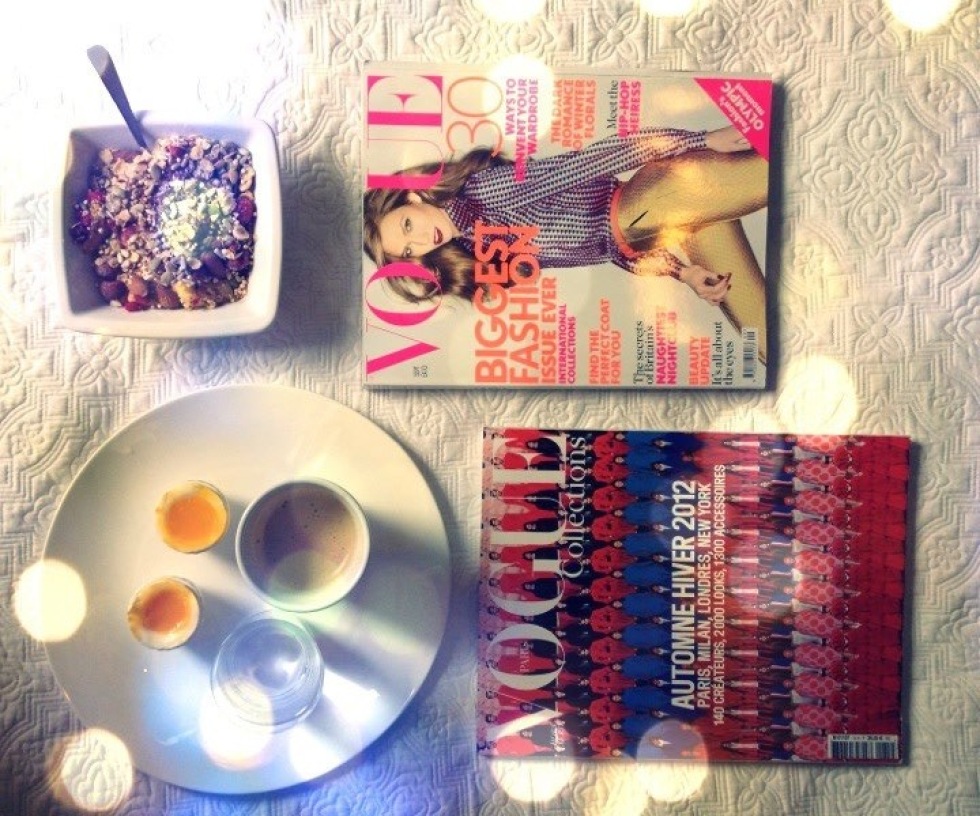 Direkt när jag vaknade tog jag ut min hund på en timmas power walk. När jag kom hem gjorde jag denna göttiga brunch med hallon, mango, turkisk yoghurt, müsli, kaffe, ägg, osv och tittade på allt ruuligt i dessa Vogue länge in my bed. Men nu ska jag måla mina naglar i någon murk färg och sedan blir det plugg heeela dagen, kanske hot yoga också om jag orkar men tvivlar på det. Hoppas ni får en trefvlig söndag och hjälp mig gärna med kappan nedan för jag kaaan inte bestämma mig. Hejhopp

This morning I went out with my dog for an hour of power walk. When I got home I made myself this awesome beunch witch raspberry, mango, coffe etc. And ate it while looking in these magzz. But now it's time to paint my nails in a dark color and then I'll have to study all day :)))) maybe I'll do some hot yoga later but I doubt that haha. Have a great sundaay fundaay, I won't.
You may also like: