Carolines World | Piffad 5 okt 2012 23:59 by Sandra Ekenstam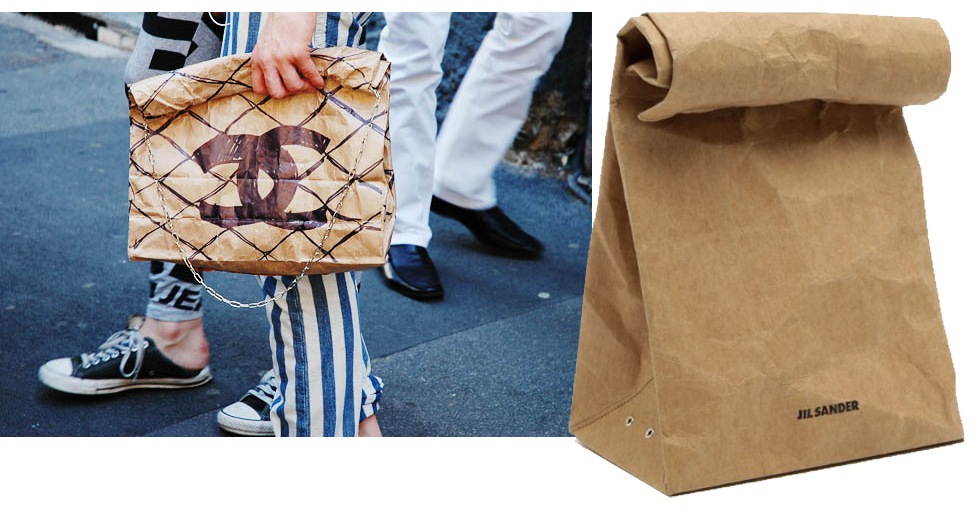 I think you definitely should read one of my favorite blogs The Man Repeller, if you already done that, do it again. She is a smart good looking girl with a sense of humour. In one of her latest posts she talks about expensive fashion that looks like something you could do by your self. She talks about the Jil Sander paper bag which costs about $290 and the "tacky Balmain ripped t-shirts" that retailed for a whopping $900. And it seems like "the future of fashion is to spend a lot of money without looking like you spent it" sentence quoted from Karl Lagerfeld. And damn, that man is right. But shouldn't it be the opposite?

What do you think about the Jil Sander paper bag? Would you ever spend $300 on it or on something that looks DIY? Or would you rather buy a nice leather bag for the same price that looks really expensive? Or maybe 10 bags from H&M? Or why not just grap a paper bag from your local deli.
You may also like: