Carolines World | Tastebyme 31 jul 2012 18:47 by Tastebyme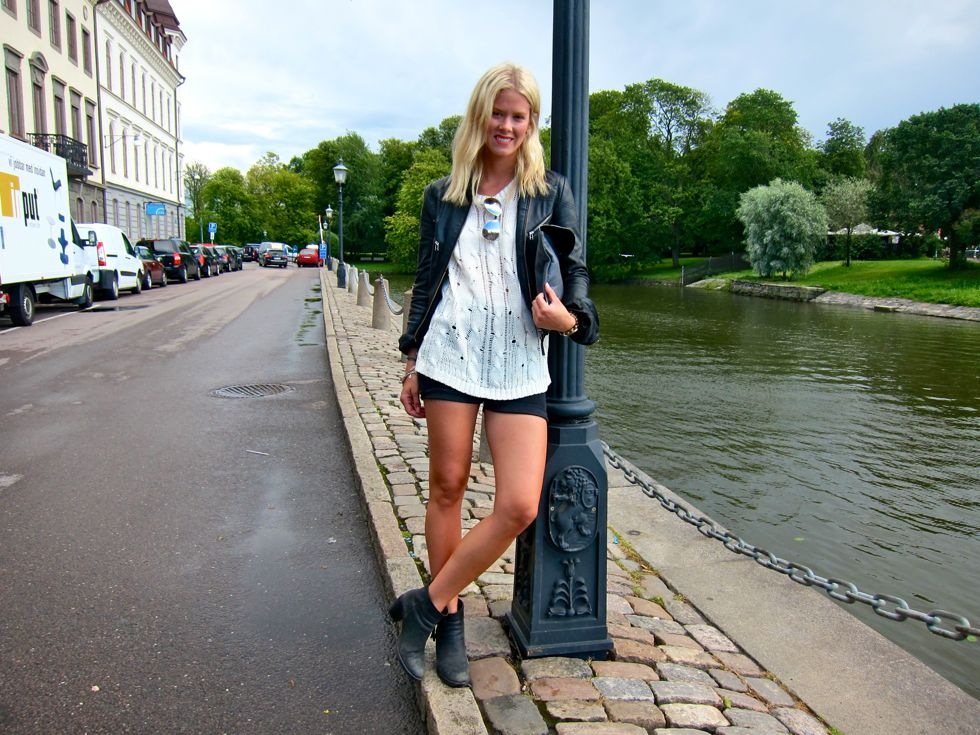 Boots Nilson / shorts H&M / cable knit Monki (last year) / leather jacket Kaos / clutch second hand / sunglasses Style of aviator / bracelets Bissmarc, pandora and the other two are home made. The little green one is brand new and I made it on the boat. :)

Vi har haft en alldeles underbar dag i en alldeles underbar stad. Göteborg. Staden där jag känner mig hemma och har hängt hela livet.
Vi har ätit lunch på nya favoriten Clarion Post, druckit bästa cappuccinon på Bar Centro, strosat i lite olika butiker och dessutom har jag shoppat ett par grejer. Vill ni se?

_____

We had a lovely day in a lovely city. Gothenburg. The city where I feel at home and where I've been hanging my whole life.
We ate lunch at Clarion Post which is a new favourite, drank the best cappuccino at Bar Centro and then we strolled around in some stores. I did some shopping also... Wanna see?
You may also like: