Carolines World | Tastebyme 10 aug 2012 09:52 by Tastebyme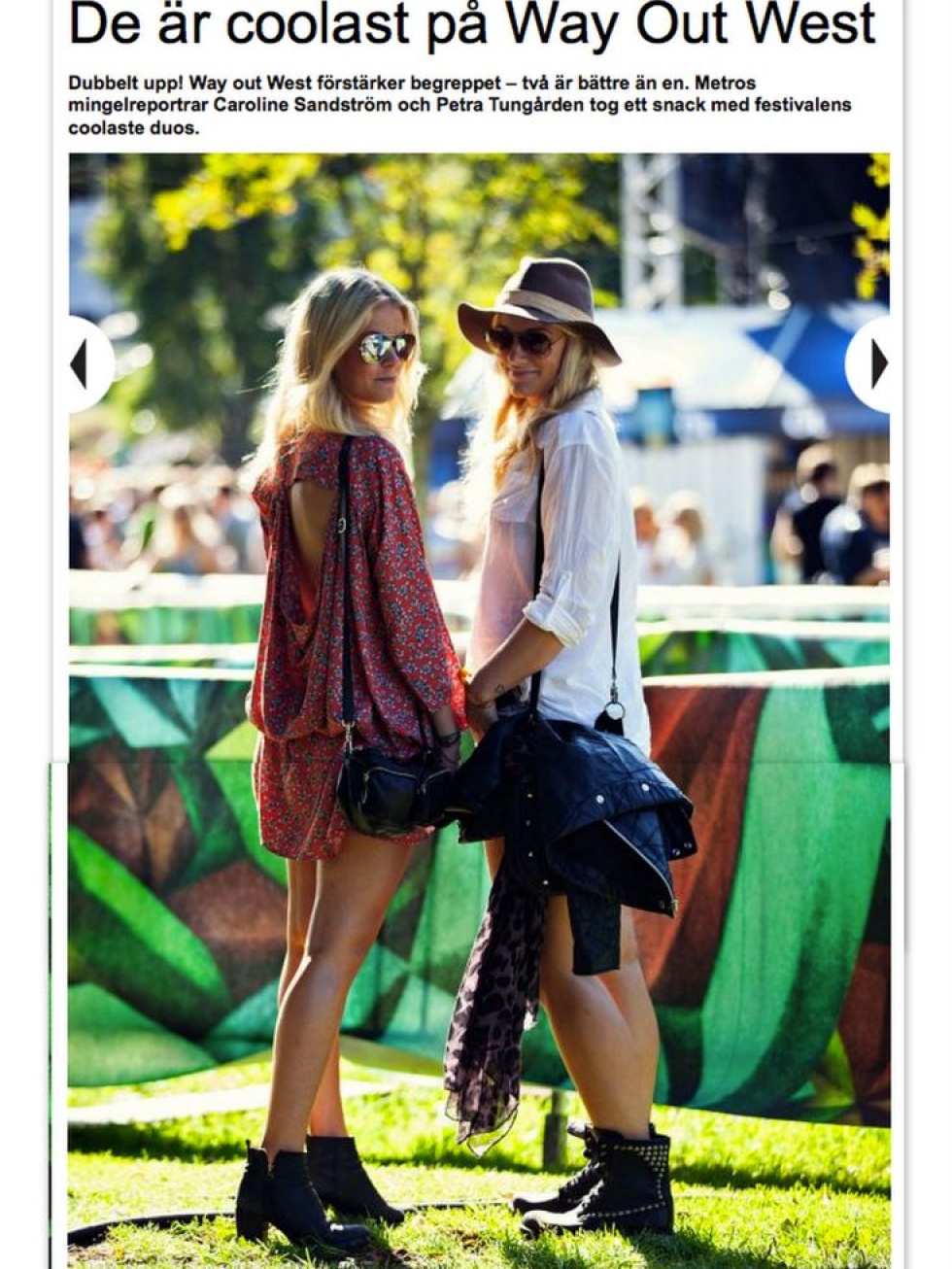 Godmorgon kompisar. Sätter morgoncappuccinon i halsen när jag får se mig och Amanda på förstasidan av Metrotidningen. Som att inte det vore nog är vi med på metro.se också. Himlans skoj!
Och ni, vilken dag det var igår! Återkommer om det strax, ska bara äta klart frukosten här på mysiga nyöppnade restaurangen vi sitter på. Tjing!

_____

Good morning guys! Right now we're sitting at a new restaurant eating some breakfast, watching ourselves at the front page of Metro. So much fun! And as if that wouldn't be fun enough we're also on metro.se with the title "they are the coolest at way out west". SO FUN!
And hey, what a day we had yesterday. Stay tuned and I will give you lots of pics. Ciao!
You may also like: