Carolines World | Tastebyme 10 aug 2012 13:57 by Tastebyme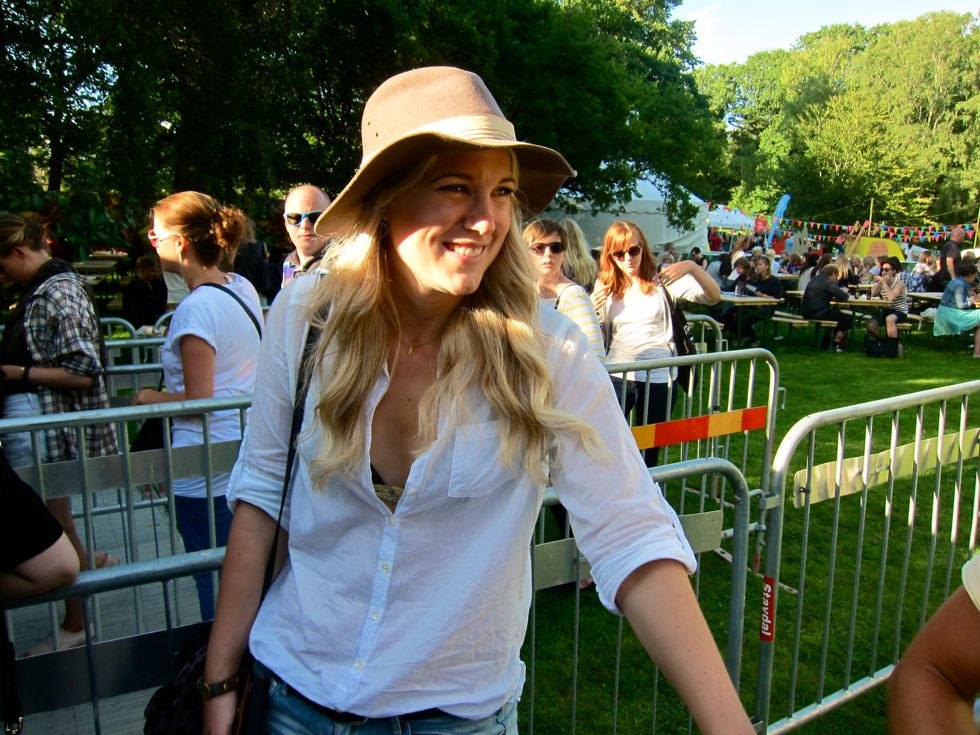 Shoes Nilson / new dress Monki / new belt Monki / bag Cheap monday / sunnies Style of aviator / leather jacket Kaos

WOW (i dubbel bemärkelse) vilken dag vi hade igår (jag hoppas ni tittar på alla mina bilder). Strålande väder, haffade av Metro, Nneka, Deportees, öl i solen, De la soul, Florence and the machine (vilken jäääääkla röst!), Hot chip och sist ett förjäkla roligt Silent disco på Yaki da. Nästa år tänker jag gå hela festivalen!

Nu: Regn och ännu mer regn. Tänkte sticka ut till Mimmi för spel, bakning och slappedag. Häng kvar så skall ni få alla frågor och svar från frågestunden.

_____

What a day (I hope you're watching all the pics!)! Amazing weather, interviewed by Metro, Nneka, Deportees, a cold beer in the sun, De la soul, Florence and the machine (omg, amazing voice!), Hot chip and last but not least Silent disco at Yaki da - so much fun! Next year I'm gonna attend the whole festival.

Now: Rain, rain, rain. Gonna head out to Mimmis place for some games, baking and relaxing. Stay tuned and I will post the Q/A!
You may also like: