Carolines World | Dirtyglam 26 jul 2012 08:07 by Dirtyglam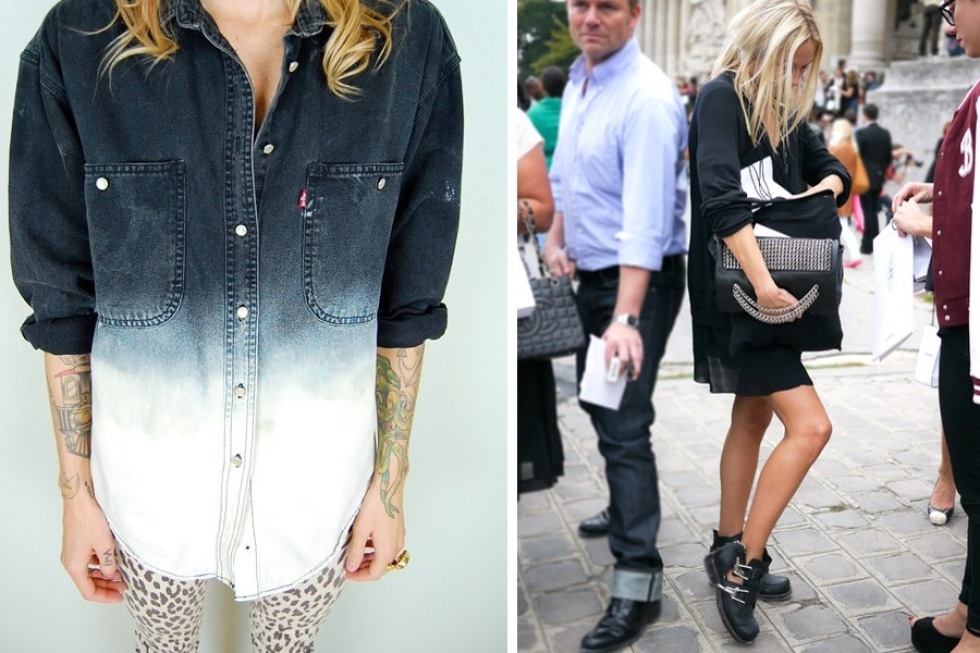 Det här är så mitt i prick rätt som det bara kan bli. För tillfället är jag väldigt svag för jeansskjortor, leo jeans (drömmer fortfarande om Current Elliot jeansen) tatueringar (vill ha en ny - eller vem lurar jag? fem nya) svart som färg, bara ben och så får jag såklart inte glömma Roscoe bootsen på blondinens fossingar. To die for!

Some great thursday inspo for you! (and me) I want them Roscoe boots really bad, and a pair of Current Elliot leo jeans... And a new tattoo, or who am I kidding? I want to have at least 5 new... And, and, and... the list could go on forever.

You may also like: