Carolines World | Dirtyglam 29 jan 2013 18:01 by Dirtyglam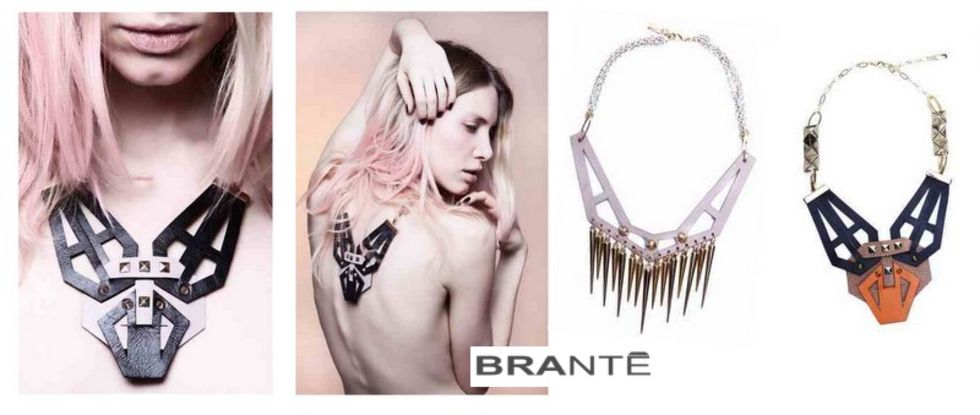 My latest fashion article for TheLookhit.com

A trend that comes and goes every year is the playful and fun, tribal and ethnic jewellery trend. We don't see a lot of the trend during cold winter days but as soon as the grass gets greener and the weather gets warmer we can start seeing the trend peeping through again, but though in slightly different ways each year.

This year I percieve that we'll see a lot of jewellery among fashion bloggers, fashionistas and in high street stores inspired by BRANTÊ's amazing 2013 collection. This year, statement necklaces will be fiercer and edgier than ever before, since we have only just become brave enough to make a statement in an embellished collar, why not step it up a notch. According to BRANTÊ's SS13 jewellery collection, rock and punk inspired pieces will be a key trend, with tribal and ethnic elements making an appearance.

That doesn't mean to say that you should throw out any other tribal jewellery you may have from previous years however - team this pieces with leather jackets or a pair of chunky black boots for an up to date twist whilst staying on trend.

What makes tribal jewellery so popular each spring / summer is their tendency to give summery outfits an even fresher look. Just one oversized necklace is all it takes to completely transform an entire look or outfit. Think white tunics with worn out levis501 shorts and sandals with a lot of chunky vintage inspired tribal collar with beautiful gemstones. When it comes to tribal jewellery's - you can easily dress yourself up or down and last but certainly not least, they will look absolutely fabulous against sun-kissed skin

For more inspiration on how to wear the tribal trend just type in the word 'Tribal' on Pinterest.com, browse through a fashion magazine or take a look at BRANTÊ's inspiring homepage, http://www.brante.com.br/.
You may also like: