Carolines World | Style with Isabelle 26 maj 2010 10:00 by Style with Isabelle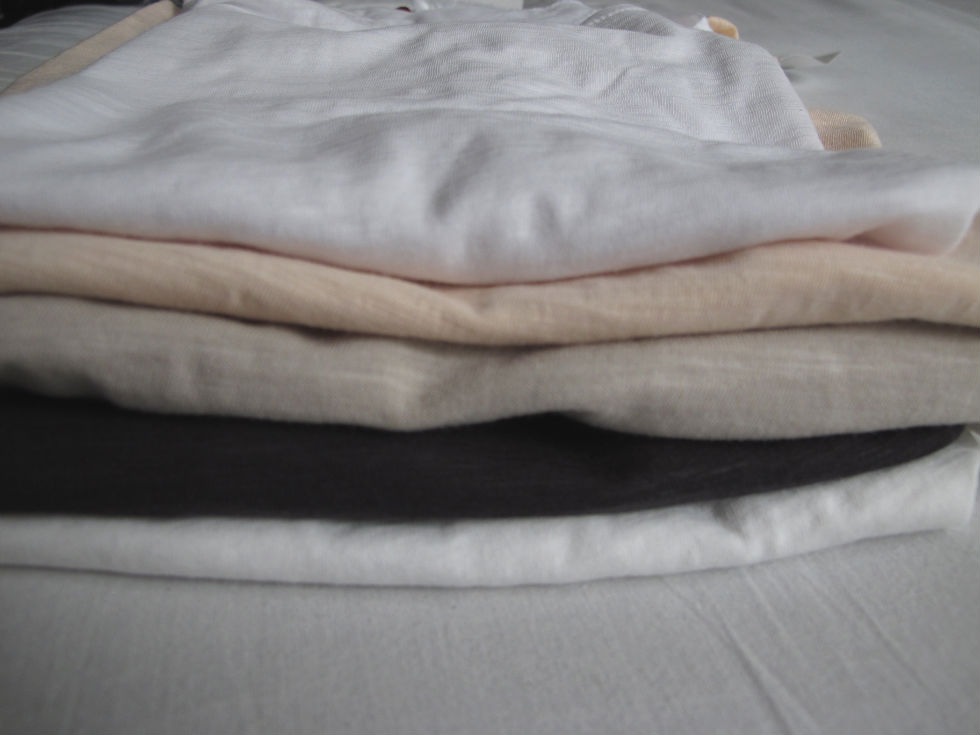 The thing is i'm not the best when it comes to laundry, i tend to shrink, color and leave some things tattered to pieces. I guess I'm not big on following laundry directions. So spending over 100 Euro on a tee wouldn't be very economical for me in the long run, or short for that matter.
So i get my basic tee's and singlets from H&M, i reckon the quality is not too shabby, and they're cheap as well, between 4-8 euro per top. Got some new ones yesterday, they had some nice new shades in so check it out!
You may also like: