Carolines World | Style with Isabelle 29 jul 2010 19:35 by Style with Isabelle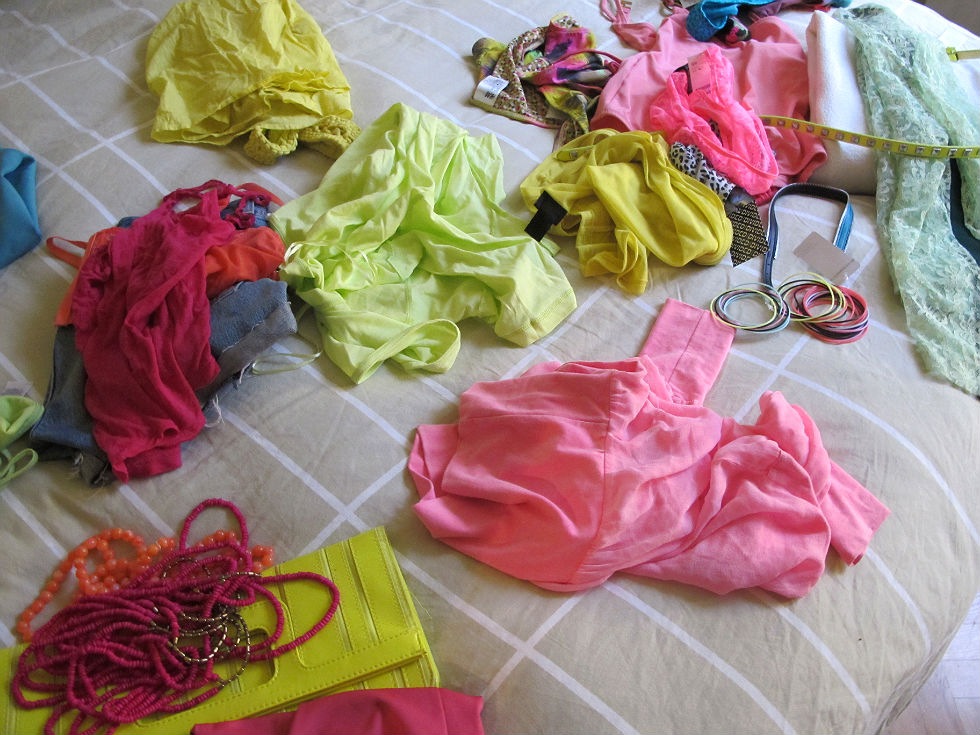 This is part of the chaos in my apartement right now. Got a shoot coming up this weekend, and the model is on her way here now to try on combinations. Fun! Not to hard to guess the theme or color scale for that matter! I'm not ready for Fall just yet, despite the weather.

Oh I got that haircut today as well..... about time!
You may also like: