Carolines World | Style with Isabelle 6 jun 2011 13:20 by Style with Isabelle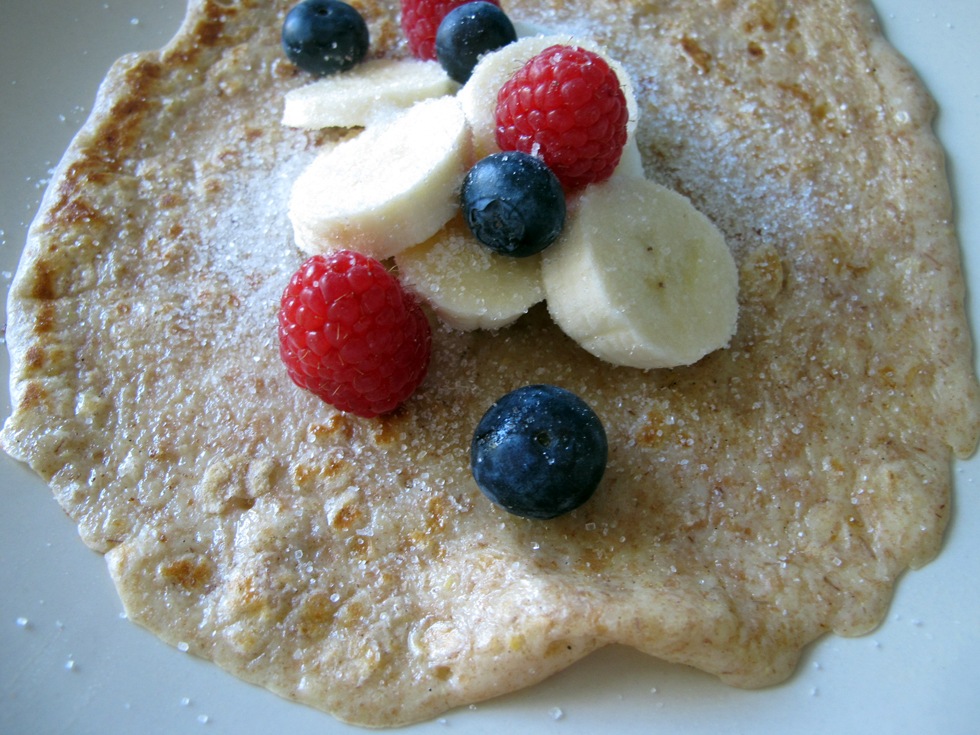 OK I just had to show you guys the yum yum pancakes we made for breakfast. A healthy option as well. Instead of normal flour opted for dinkel or spelt flour, it's healthy, gives a nuttier flavour and fills you up more! After south africa, I've been trying to opt for some healthier food options, since the whole Africa week was filled with too much delicious food and fine wine.

Recipe for four people

2dl spelt/dinkel flour
1dl wheat flour
1tsp salt
6dl milk
3 eggs
and half a tsp baking powder

I topped mine with light curd cheese (Kesella in swedish, it's almost like creme fraiche), fresh raspberries, blueberries and sliced banana! And some sugar. Super yum!
You may also like: