Carolines World | Style with Isabelle 17 jun 2011 20:21 by Style with Isabelle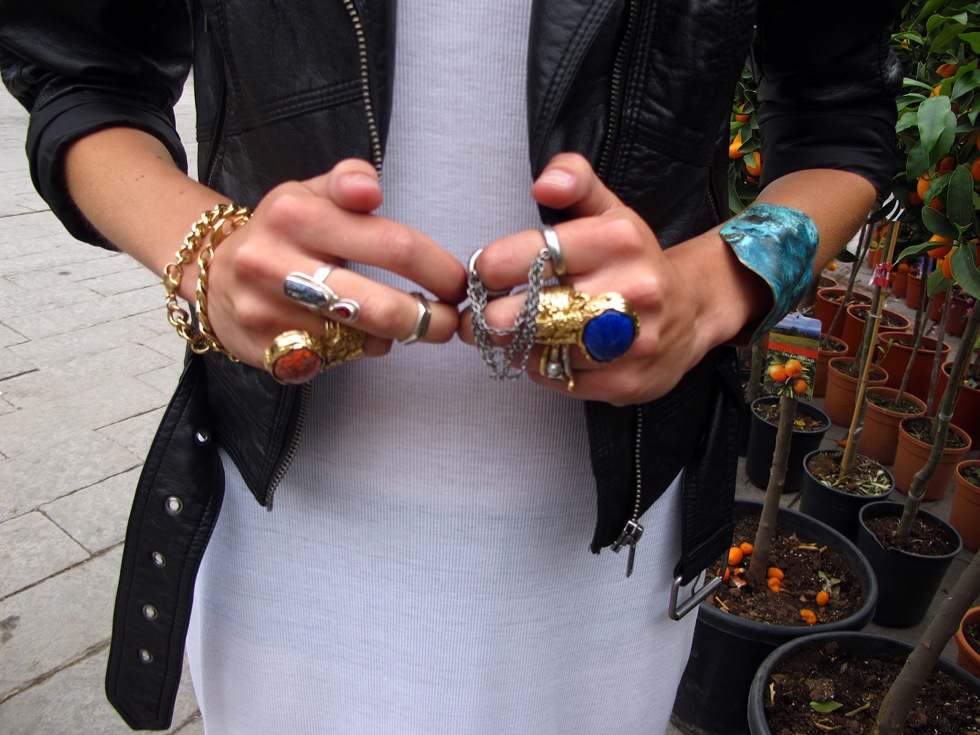 Amazing ring collection on our model from Tuesdays photo shoot. YSL, vintage and Friis & Company. The metal green rusted cuff is from Cornelia.

In other news I woke up quite under the weather today, so spent the day watching circa 11 episodes of The Real Housewives. Ah the drama! Now I'm gonna jump in the bathtub. Better updates tomorrow!
You may also like: