Carolines World | Style with Isabelle 29 nov 2011 19:23 by Style with Isabelle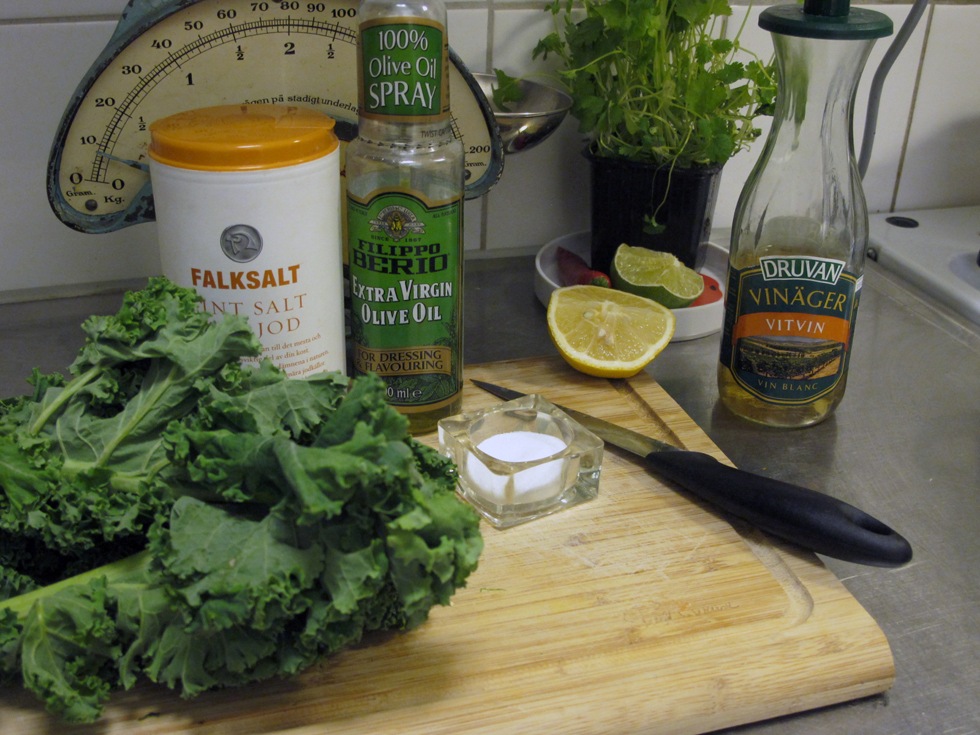 OK so here's a little recipe. A slim one as well! I'm trying to eat a lot healthier now combined with my powerplate training. I don't have much of a sweet tooth but at times I'll crave some chips! So I made these last night for the first time, very low calorie! All you need is kale, olive oil, sea salt (I was out so used regular salt) and vinegar if you like. Cut or tear off pieces of kale, put them on an oven plate and spray them with olive oil and sprinkle salt over and then in the oven at 150°C for about 10 minutes until they are crisp.
I guess you could variate with flavoured sea salt or maybe truffle oil or rosemary oil instead of regular EVOO (extra virgin olive oil). If you don't have a spray olive oil then toss the torn kale with olive oil, salt and vinager in a bowl before placing it on the tray in the oven. Quick, easy and very yum! Nom nom nom!
You may also like: