Carolines World | Style with Isabelle 31 aug 2012 07:38 by Style with Isabelle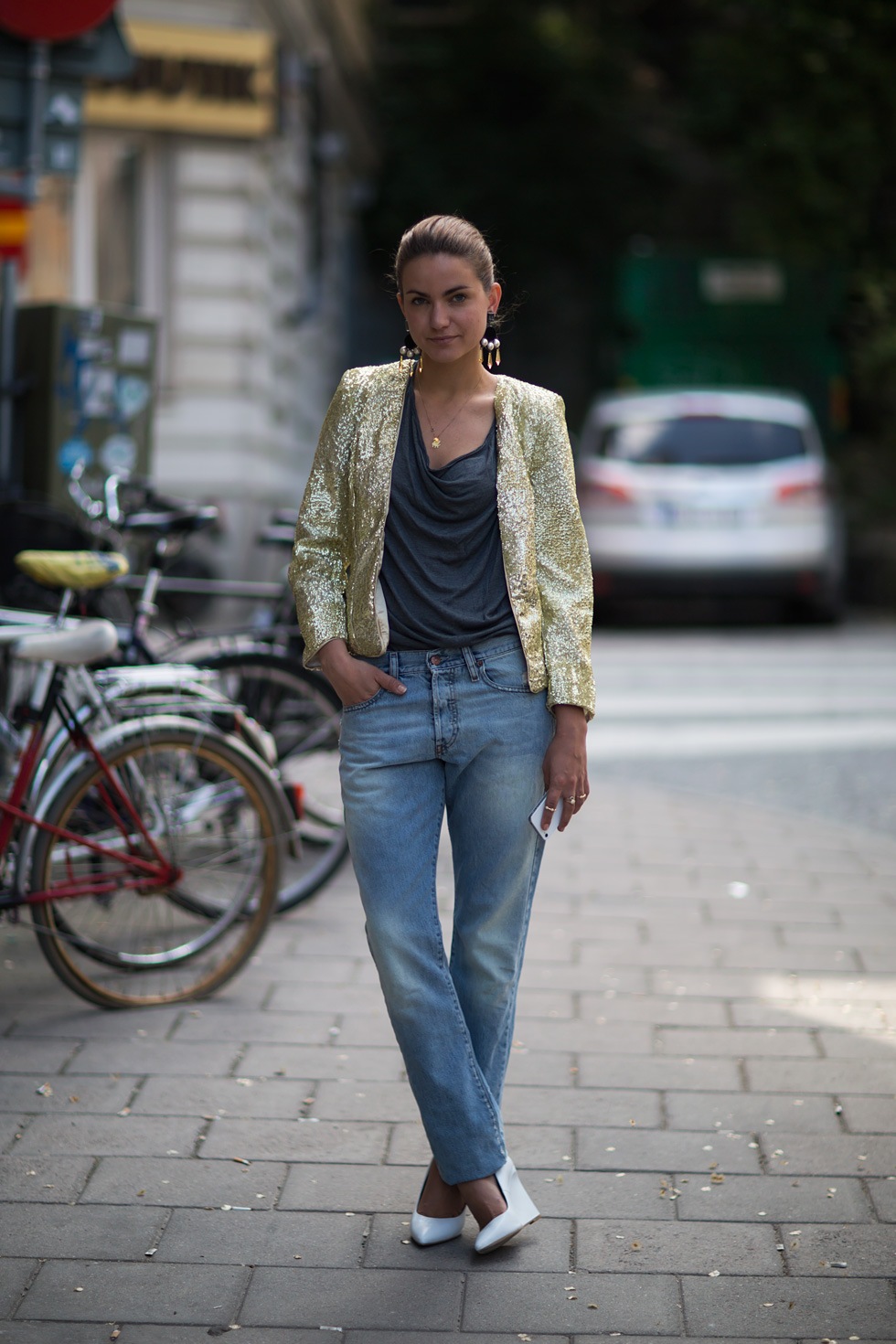 I saw that the sequined jacket I'm wearing above is finally in at H&M stores, you can get it
here.
Perfect for dressing up any outfit this fall. Like above with boyfriend jeans and a tee.
Now I'm gonna pack before heading to the airport- see you in Budapest!
Make sure to follow me on instagram for more frequent updates @isabellehawi
Wearing Diesel boyfriend jeans, Tiger tee, H&M blazer and earrings.
You may also like: