Carolines World | Style with Isabelle 8 mar 2013 08:01 by Style with Isabelle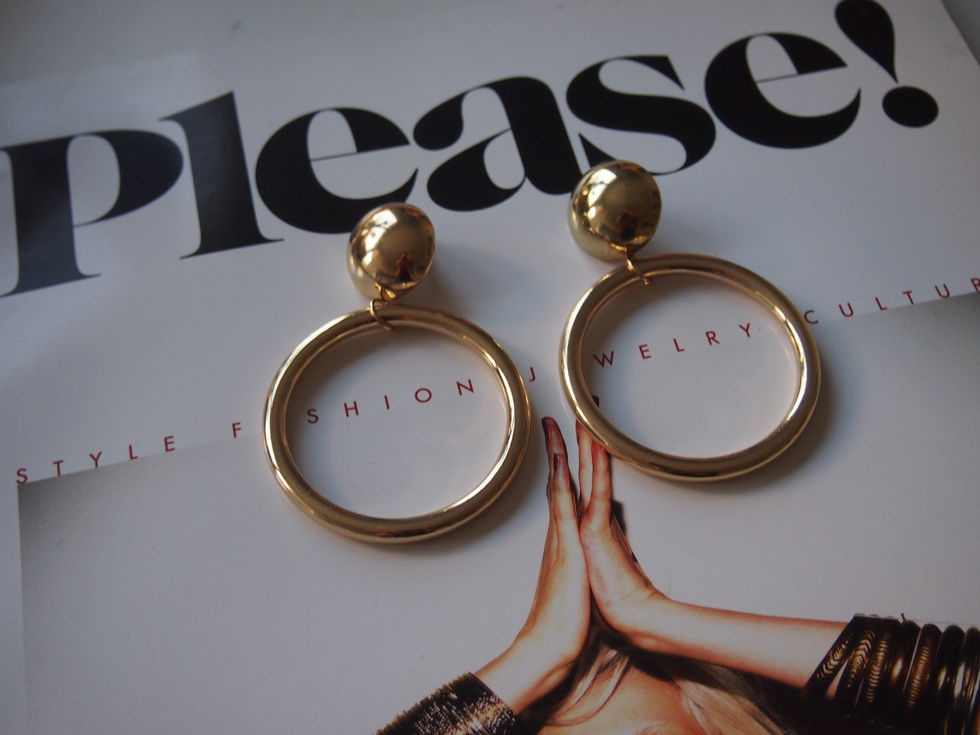 Picked up these hoops at H&M the other day. Great addition to a simple outfit.
Today I have a lot to go through on my to do list, 2 fittings, prep for next weeks photoshoots, last minute shopping for the TV production I'm styling monday & tuesday, lots of paperwork (receipts), a meeting and to top this friday off, I've got a laundry time booked between 6-10pm tonight, seeing as some neighbour stole my booking last night, how annoying is that?
You may also like: