Carolines World | Style with Isabelle 13 jan 2014 01:20 by Style with Isabelle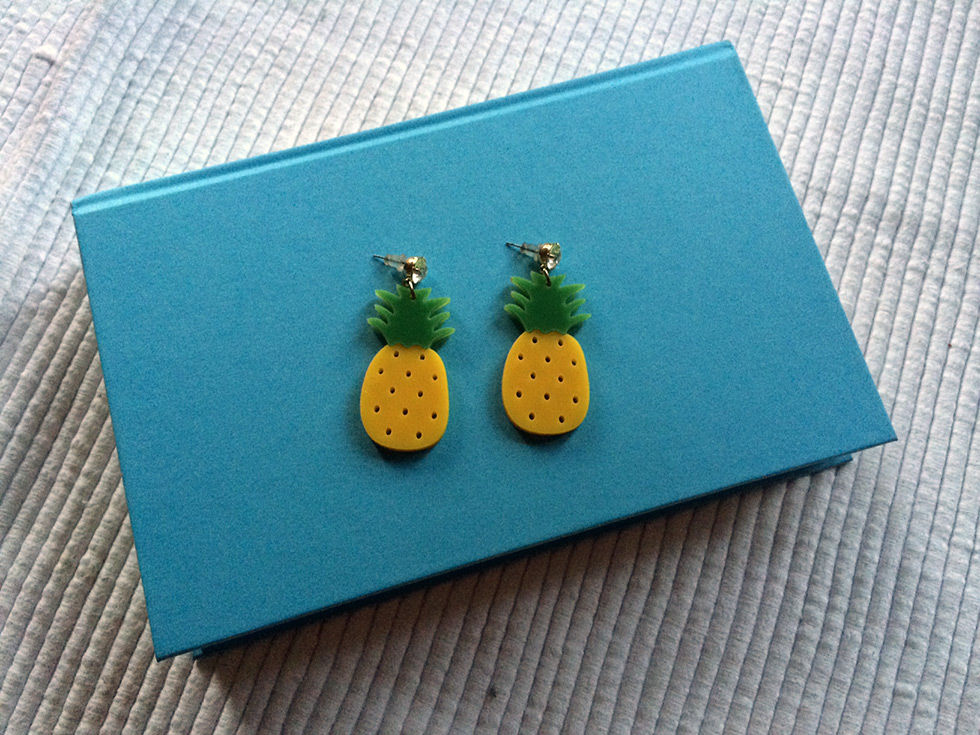 New in- plexi pineapple earrings-I've worn them with my bikini to the beach as well as with singoalla tops paired with jeans and cork wedges for a 70's vibe. Love 'em!
P.S. Fun that so many of you were interested in the earrings
below
- I've sent you all an e-mail back. If anyone else is interested-
check it out here.
You may also like: