Carolines World | Style with Isabelle 12 maj 2014 07:55 by Style with Isabelle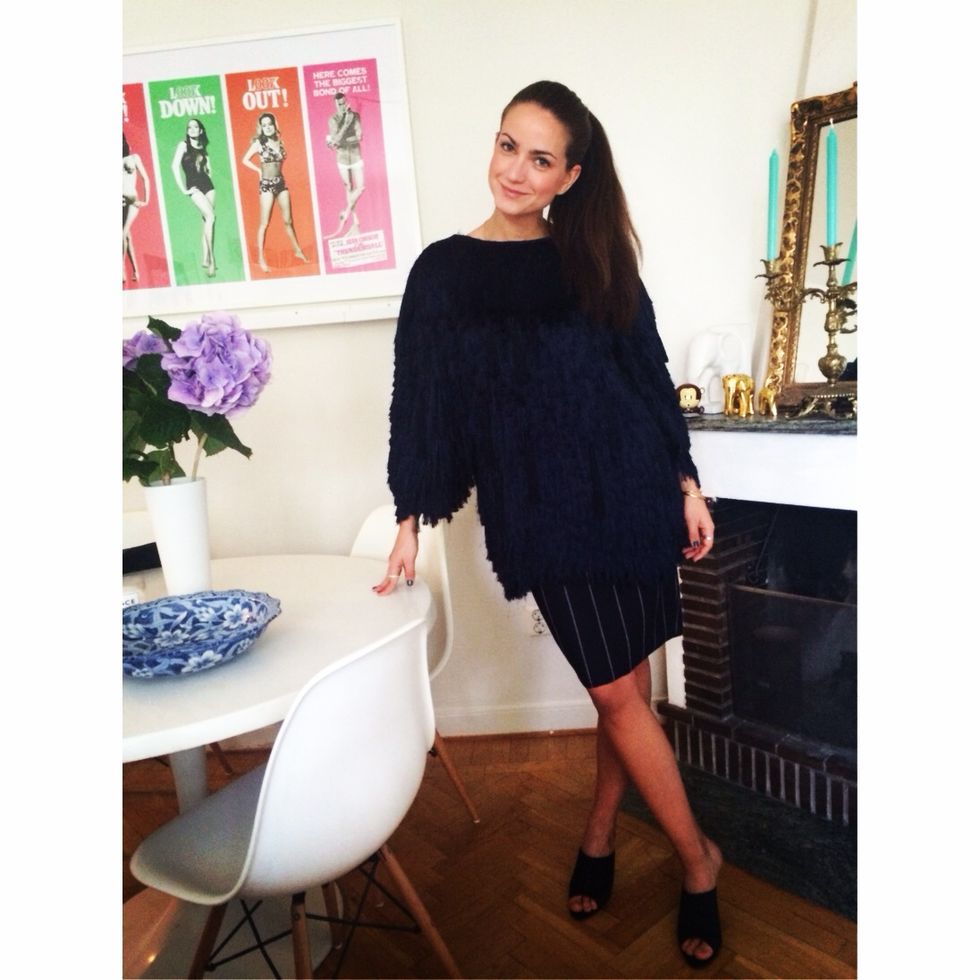 This i what i looked like on Saturday when we had some guests over for dinner. Half a tonne of tassels- this top weighs!! Finally decided to get it when it was makred down 50%- a great piece for my styling closet.

Wearing H&M Paris collection top, Zara skirt, H&M Mules.
You may also like: