Carolines World | Style with Isabelle 9 okt 2014 20:47 by Style with Isabelle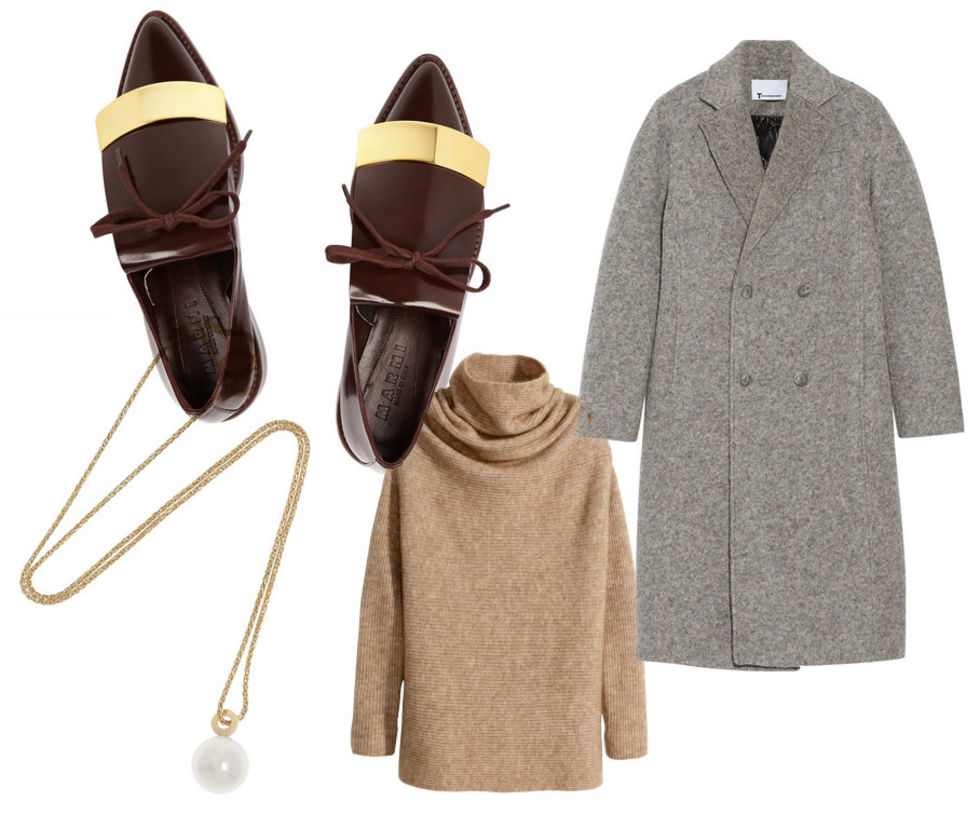 Four things that are high up on my list for this fall.
1. The perfect burgundy flats with gold details from
Marni.
2. This sweater from
H&M-
had it in a job a couple of weeks back and its even more fantastic in real.
3. That amazing coat that works season after season- I tend to prefer grey over black staples. From
Alexander Wang.
4. Anklets! Love love love that this piece of jewelry is back on the trend charts, this one from
Sophie Bille Brahe.
You may also like: