Carolines World | Johanna Falkenby 21 sep 2013 12:39 by Johanna Falkenby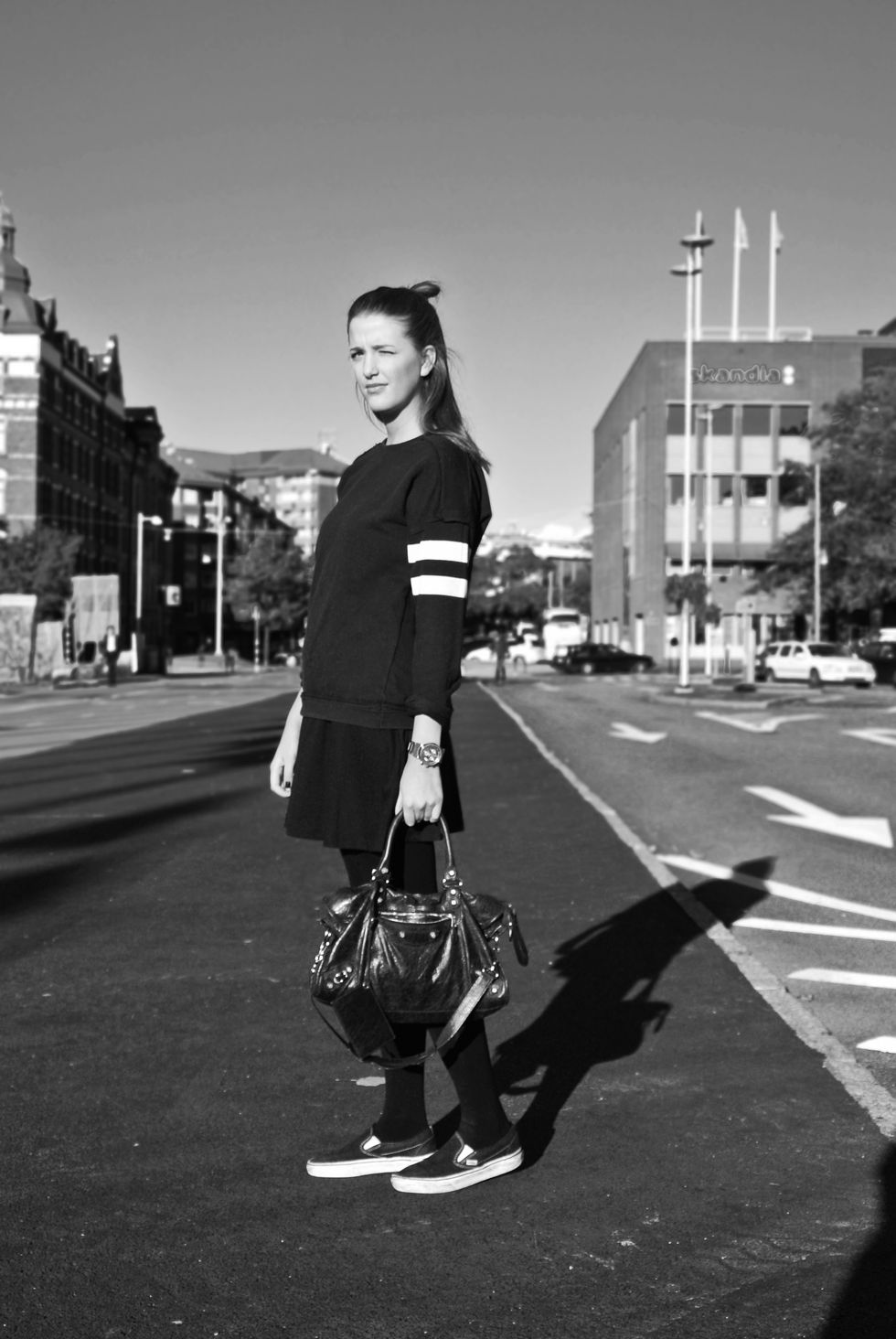 Went for shopping yesterday. Nothing was nice though, unfortunately. But I did find a pair of trousers I'll show you later! Having huge problems with trousers because they are always too short for my legs :(

In Zara sweater, H&M dress, Vans, Prada sunglasses and Balenciaga bag!
You may also like: