Carolines World | Johanna Falkenby 27 sep 2013 15:53 by Johanna Falkenby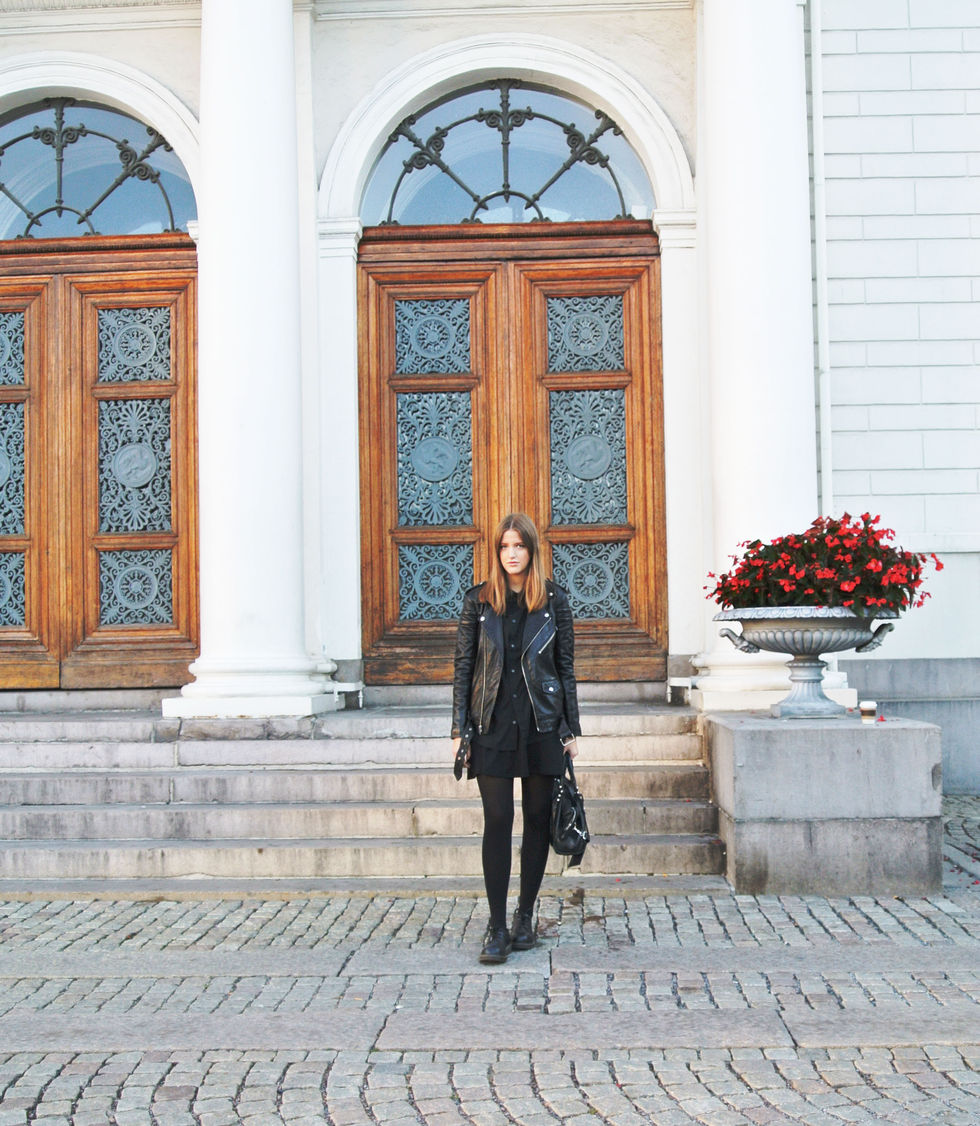 I love leatherrr. Looked like this today when I went on H&M breakfast and then to school. I'm realizing I look like a bitch in the second photo but I am really not...... Btw, isn't the jacket sooooooooooooo beautiful?!?!

BLK DNM leather jacker, H&M dress, H&M Man shirt, Dr Martens shoes, Balenciaga bag!

HAPPY FRIDAY.
You may also like: