Carolines World | Johanna Falkenby 28 okt 2013 17:15 by Johanna Falkenby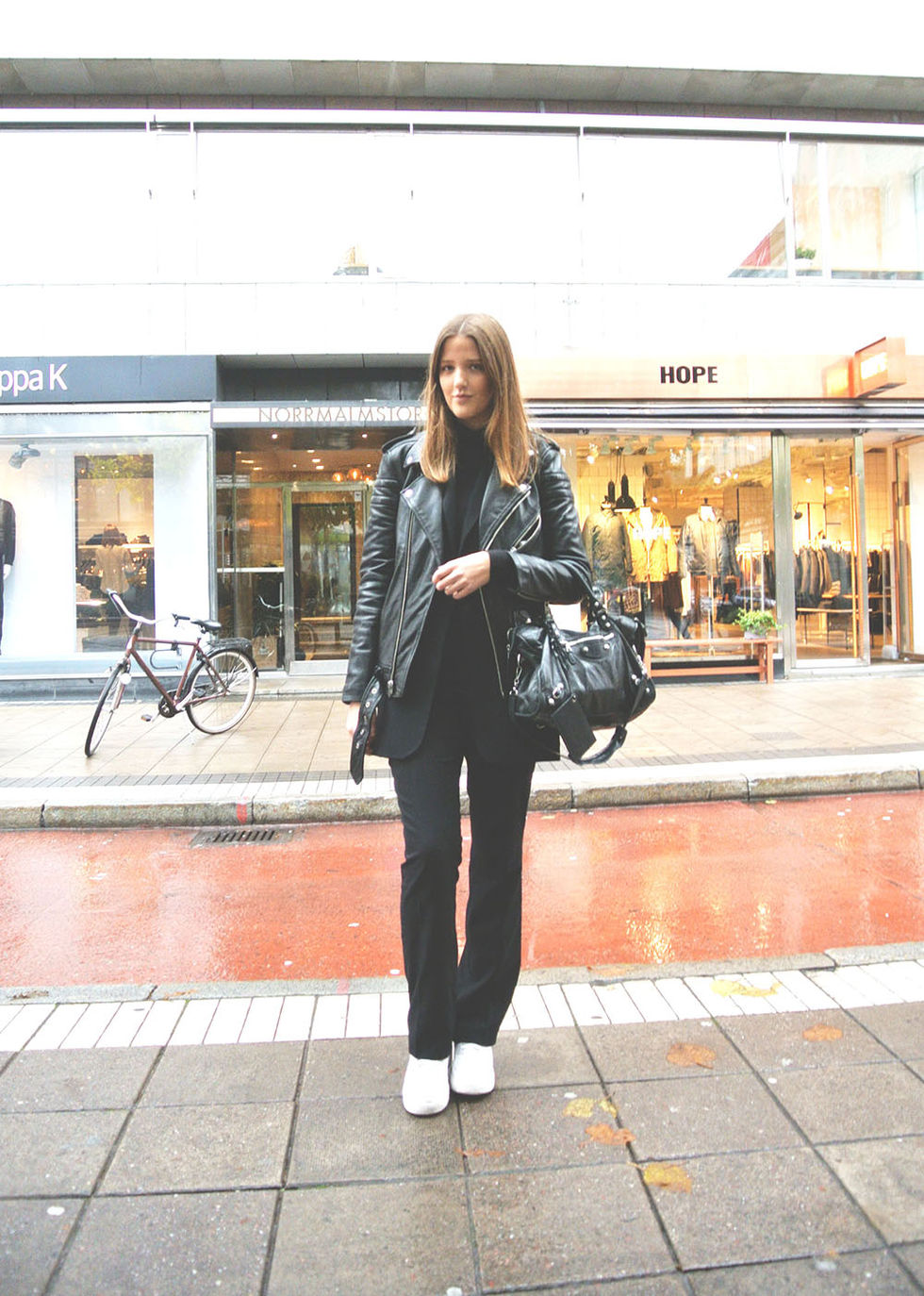 Haha it looks like my balenciaga is minimini in the second picture! This is when Jennifer and I met up with Julia on her lunch for a coffee. Really miss being in Stockholm with them! They are theeeee kindest ever!

Wearing H&M trousers, Nike Air sneakers, H&M turtleneck and vest, BLK DNM jacket and Balenciaga bag.
You may also like: