Carolines World | Johanna Falkenby 16 apr 2015 21:00 by Johanna Falkenby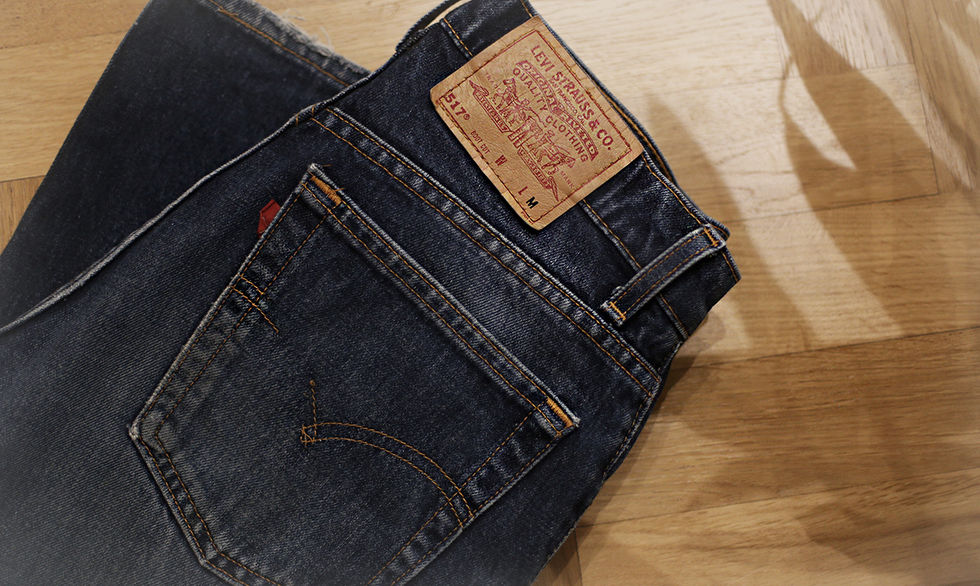 Igår såg jag en bild på instagram av en tjej i världens snyggaste jeans och frågade var de kom från. Hon svarade "vintage Levi's 517" och jag tänkte noooo, då är det kört. Har länge letat efter ett par 501or men aldrig funnit ett par som känns helt rätt så har lite gett upp hoppet. Gick iaf till Myrorna vid Järntorget idag och provade så många 501or jag kunde hitta men alla var för stora, för små eller för korta. Och inte hittade jag heller några 517or. TILLS jag gick till herravdelningen där det fanns ett enda par Levi's i modell 517. Jag köpte dem utan att prova och tänkte att jag får la komma tillbaka imorgon för retur och var helt säker på att något skulle vara fel. När jag senare drog på mig dem hemma var de heelt perfekta. Både midjan och längden och även tvätten. Jag vet fortfarande inte hur det gick till men är evigt tacksam att mina böner blev uppfyllda.

Yesteraday I saw a pic on Instagram of a girl in the most perfect bootcut jeans. I asked her where she'd get them and she answered "vintage Levi's 517". I sighed since I've given up my hunt for the perfect 501's but I went to a second hand store in Gothenburg with hope of finding a pair of vintage jeans anyway. I found so many 501's but they all were either too big, too small or too short. I thought my chances would be gone after examining the whole women's department. BUT as the smart girl I am I had a look at the men's department before I left and that is where I found them. The perfect Levi's 517's. Perfect fit, perfect length and perfect wash. I'm not sure why God wanted to spoil me like this today but so he did and I could not be any happier.
You may also like: