Carolines World | Lady Vilde 20 nov 2012 15:33 by Lady Vilde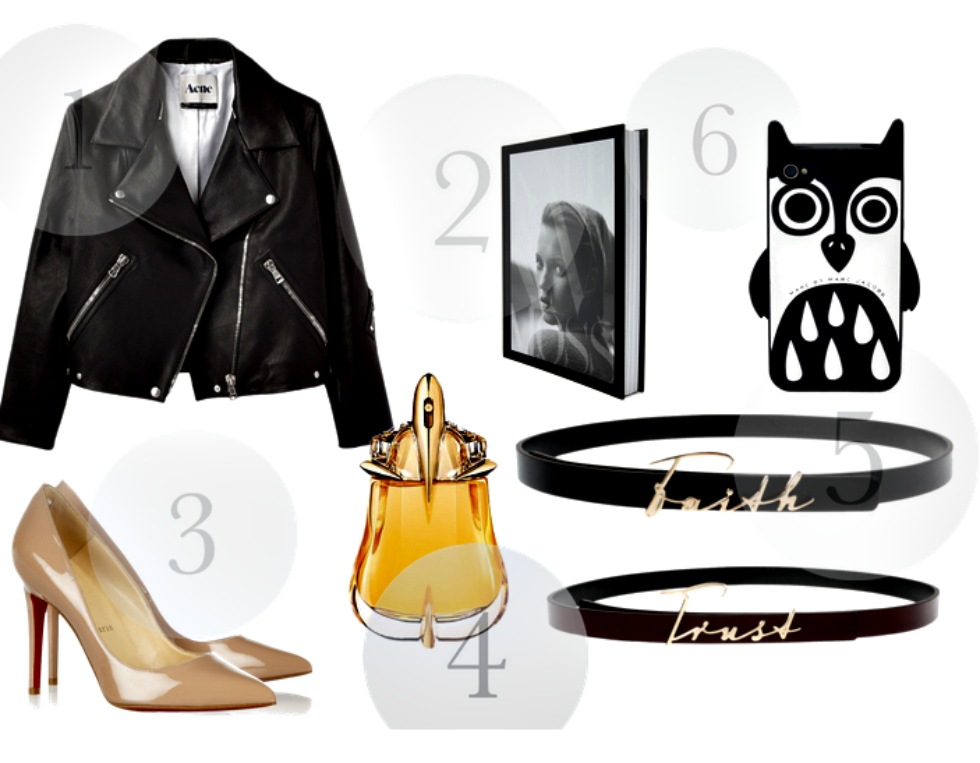 When It comes to clothes and accessorize, I do have a list for Christmas (as always) I move about a half a year so I have a list for that too consisting of KitchenAid blender and so on, but I think you guys are more interested to see what I want in the fashion section so here it comes:

1. Acne 'Rita' leather jacket
2. "The Kate Moss Book"
3. Christian Louboutin pumps in nude (still dreaming)
4. Alien Essence Absolue perfume
5. Belts from Jil Sander
6. iPhone cover from Marc by Marc Jacobs

What do you want for Christmas?
You may also like: