Carolines World | Margarita 5 jul 2012 21:20 by margarita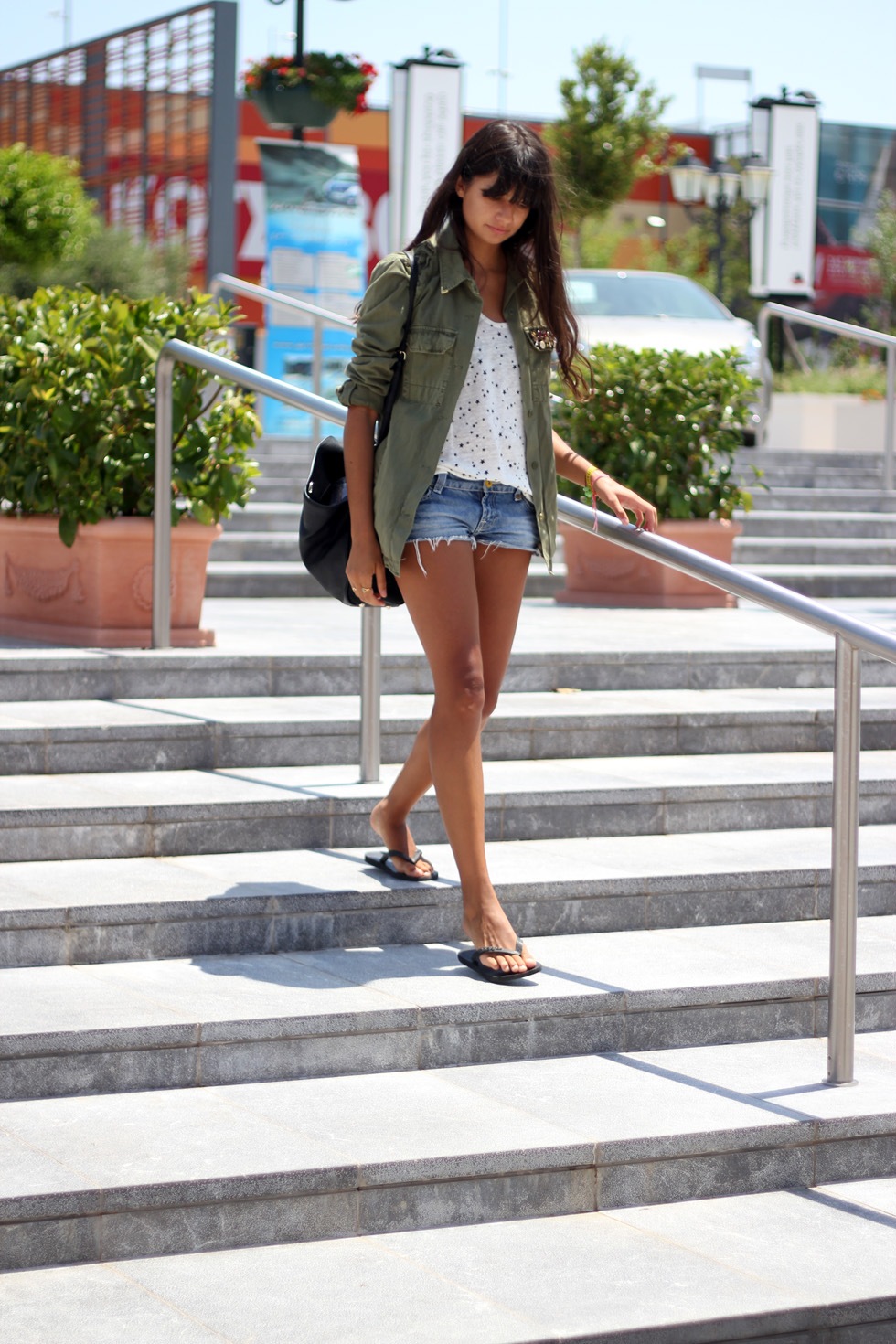 Hello my friends!!
Star tee - jeans shorts - and a military jacket with a sparkling pocket...that was my outfit for my ''HUNTING FOR SUNGLASSES DAY'' I think it went well and if it did not, I don't care I will keep them either way....I ll go crazy, if I keep looking for the perfect ones!!
I'll show you tomorrow!!
XX
JACKET AND TEE ZARA (NEW COLLECTION)
SHORTS ZARA (OLD)

You may also like: