Carolines World | Piffad 23 sep 2012 20:07 by Sandra Ekenstam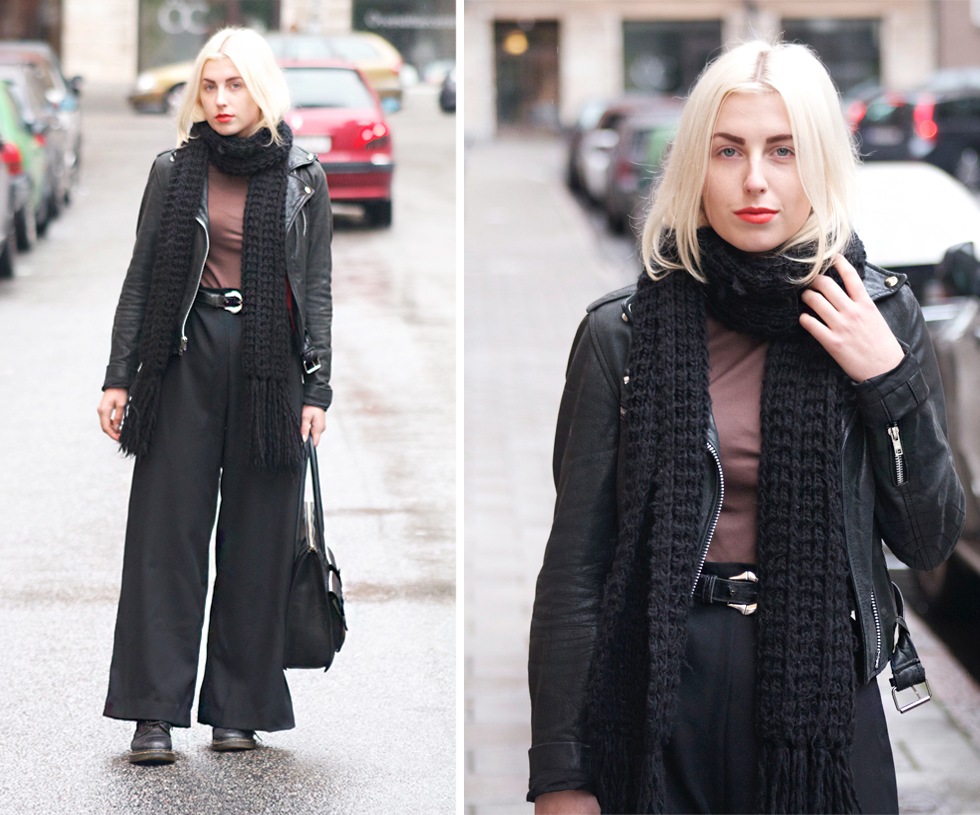 Trousers made by me/New turtleneck, Belt, Leather jacket Vintage/Shoes Dr.Martens

I wore this casual outfit yesterday when my friend arranged the lovely idea to invite her friends to her apartment where she sold her old clothes to good prices. You could also have some wine while you were talking to nice girls, just love the combination. Had a great evening.
You may also like: