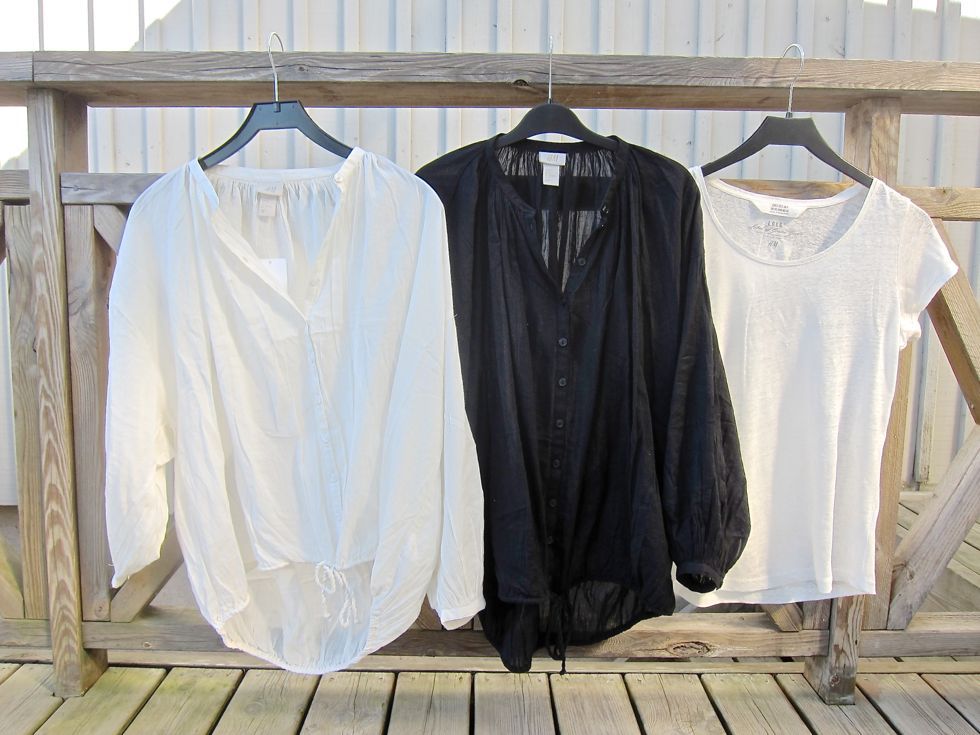 Gomorrn solstrålarna! Här har ni som sagt nya garderobsfavoriter: Blusarna från H&M trend. 349 kronor styck, otroligt tunna och sköna! Och sedan har vi ytterligare en linnetshirt. Den femte jag köper för den här våren och jag känner på mig att det inte är den sista. Från H&M Logg!

Nu: Åka och titta på garderobsinredning till vår lilla walk in. Tjingeling!
_____

Gooooood morning sunshines! Here are three new buys: The blouses from H&M trend. 349SEK each and increadibly comfy. And then we have another tee in linen, the 5th one I buy this season and I'm sure it's not the last. From H&M Logg.

Now: Go look at some interior for our little walk in. Later!
You may also like: