Carolines World | Tastebyme 13 nov 2014 18:37 by Tastebyme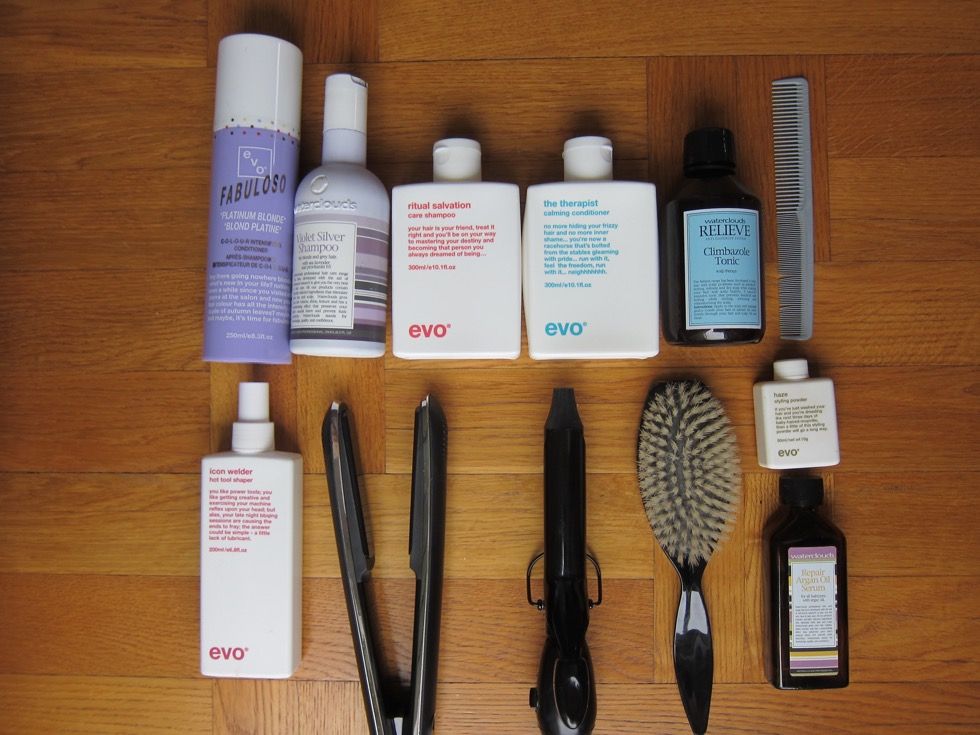 Tjolahopp tjolahej. Jag får ofta frågor om vad jag använder för produkter till mitt hår och eftersom jag hittat ganska många nya favoriter det senaste (kombinerat med mina gamla älsklingar) tänkte jag visa er vad jag använder:

- EVO fabuloso. Detta är en nyansering med kall ton att använda när håret börjar slå åt det där varma hållet som jag inte vill. (inte testat denna än men återkommer!)
- Waterclouds silverschampo. Använder jag kanske var 5-6e tvätt, men lär inte behöva med produkten ovan.
- Evo schampo Ritual salvation. Doftar helt gudomligt.
- Evo balsam The therapist. Fuktgivande balsam.
- Waterclouds climbazole tonic. Lugnar irriterad hårbotten.
- Evo värmeskydd Icon welder. Doftar precis som schampot helt magiskt.
- GHD eclipse styler plattång.
- Ceracurly locktång.
- Evo Haze. Världens bästa produkt! Volympuder som ger håret exakt den där volymen och strukturen du vill ha.
- Waterclouds Argan olja-serum.

_____

Hey. I often get questions about what kind of products I use for my hair, and since I found some new favorites (that I combine with my old lovers) I thought I would show you what I use.

- Evo fabuloso. A colour intensifying conditioner that removes all yellow tones. Havn't tried it but I'll get back to you and tell you what I think.
- Waterclouds silver schampoo. I use it every 5th or 6th wash but probably won't need to with eve fabuloso.
- Evo, care schampoo Ritual salvation. Smells amazing and is just great.
- Evo, calming conditioner The therapist.
- Waterclouds climbazole, calming tonic for the scalp.
- Evo heat protection spray Icon welder. Smells even more amazing than the schampoo and that's not even possible.
- GHD eclipse styler.
- Ceracurly styler.
- Evo haze. This is my absolute fav product. Gives me the volume and texture that I want.
- Waterclouds argan oil serum.

You may also like: