Carolines World | Tastebyme 26 okt 2014 09:20 by Tastebyme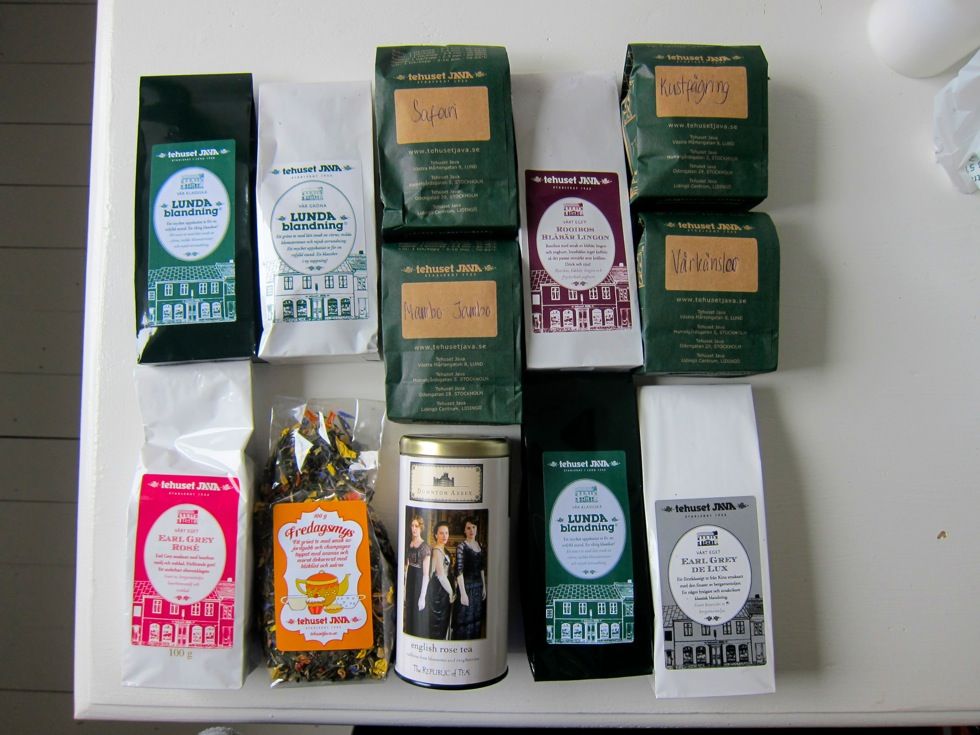 Ni som följt mig länge vet ju att jag varit en riktigt sucker för Kusmis teer. Så jag gick in på
tehusets
hemsida - som ju ligger i Lund och som jag handlade mycket ifrån när jag bodde där - för att beställa ett par burkar men så fastnade jag för en massa andra teer istället. Klickade hem några som jag druckit sedan tidigare och några som lät goda, och häromdagen kom alla!
Jag hällde över de i mina gamla Kusmiburkar och skrev små lappar som jag satte på burkarna, och så klippte jag ut beskrivningarna och tejpade fast inne i locket. Väldigt smart tyckte jag!
Och herregud va gott det är med te just nu i detta höstrusket!
_____
When the autumn arrives I always want to buy some tea. I usually order Kusmi tea but this time I felt like ordering some other and went to
tehuset
(tea house) - which is a store in Lund that I used to shop from when we lived there. I ordered some that I've tried before and some others and they all came the other day!
I used my old Kusmi jars and wrote small notes with the names on each jar.
And oh it's just SO yummy with tea right now!
You may also like: